World Cup Wordle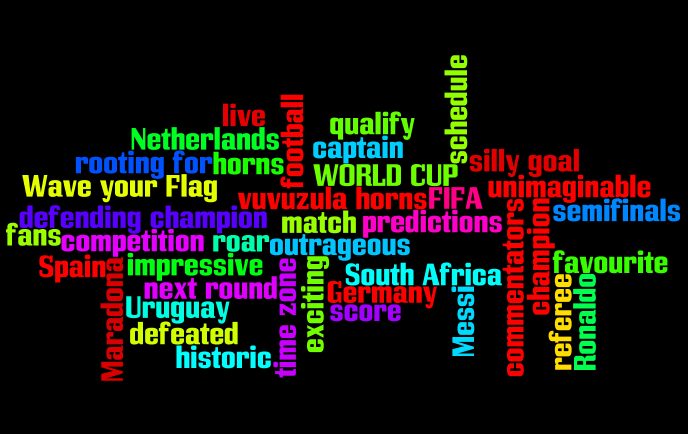 This Wordle was designed by using words written by English learners and teachers in the comments of the MyEC discussion World Cup Stuff for English learners.
Choose at least one word from the image above and create your own sentence about the 2010 World Cup in the comments below.
*You can also create your own World Cup Wordle and share it in the Wordle Gallery or add it to your own blog. Don't forget to share a link with us!
Written by Tara Benwell for EnglishClub
| July 2010
Tara Benwell
is a Canadian freelance writer and editor who specializes in materials and articles for the ELT industry.